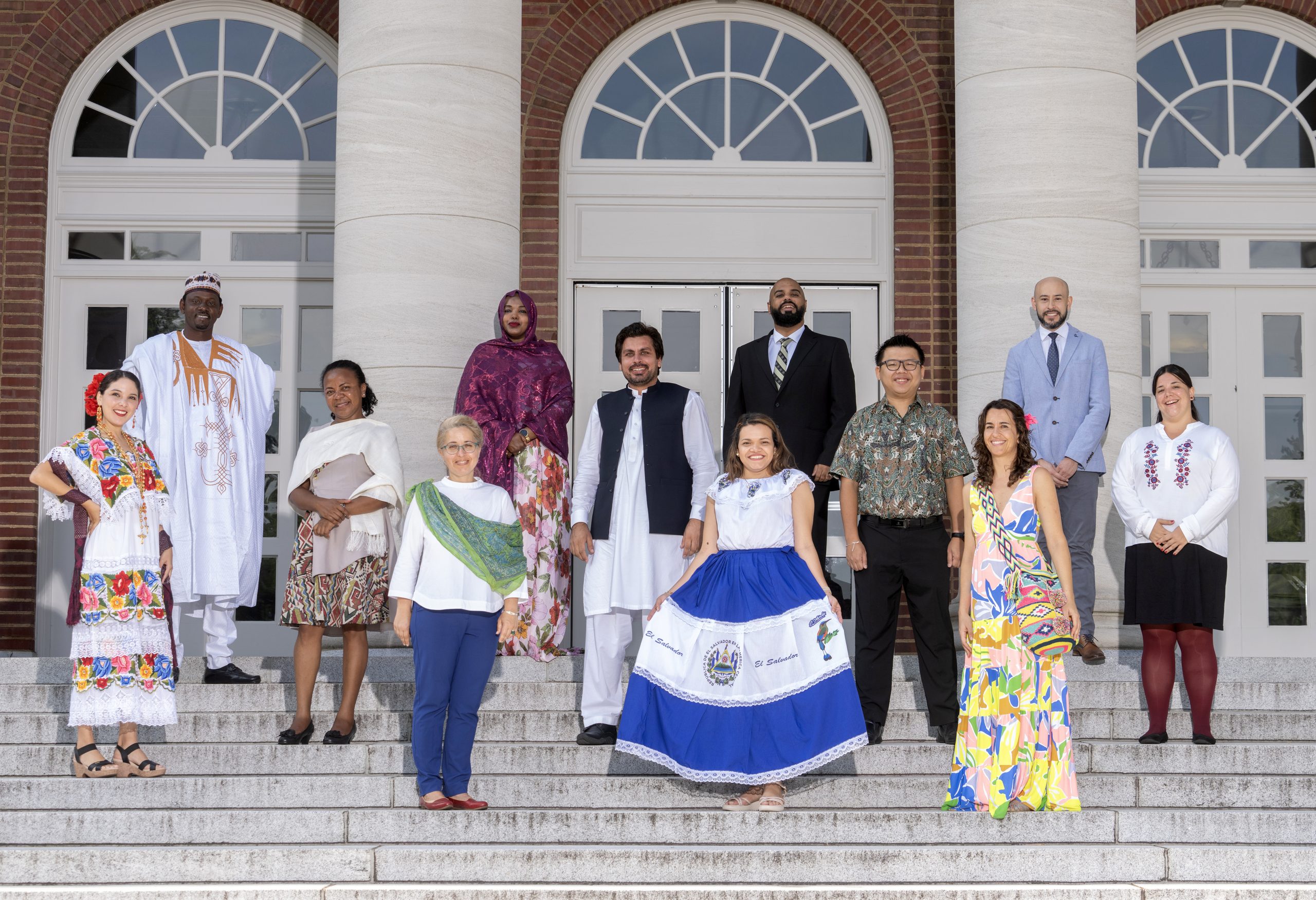 Humphrey Fellows are selected based on their potential for leadership and their commitment to public service in either the public or the private sector. The Humphrey Fellowship Program's mission is to foster a mutual exchange of knowledge and understanding about issues of common concern in the United States and the Fellows' home countries while offering Fellows valuable opportunities for leadership development and professional engagement with Americans and their counterparts from many nations.
Humphrey Fellowship Program
The Hubert H. Humphrey Fellowship Program was initiated in 1978 to honor the late Senator and Vice President and his life-long commitment to international cooperation and public service. The program brings accomplished educational leaders from developing nations and emerging democracies to the United States for an academic year to study, gain related professional experience, build their leadership capacity and foster mutual understanding. The program provides a basis for lasting ties between US citizens and the Fellows while strengthening the global exchange of knowledge and expertise. Humphrey Fellows are selected based on their potential for leadership and their commitment to public service in either the public or the private sector.
Humphrey Vision at Vanderbilt: To inspire educational leaders to make positive changes with the youth, communities, and nations they serve while leaving a lasting impact on Nashville.
Humphrey Mission at Vanderbilt: To provide meaningful opportunities for professional development and leadership development, as well as mutual exchange through immersion in a localized, culturally rich environment. Through knowledge, application and self-reflection, Fellows will enhance their individual capacities while enriching the Vanderbilt and Nashville communities.
Alumni of the Vanderbilt Humphrey Fellows Program represent more than 70 nations around the world. View our interactive alumni map.
Vanderbilt's Fellows
During the 2023-2024 school year, Vanderbilt University will host 12 Fellows hailing from Bahrain, Chile, Colombia, Djibouti, El Salvador, Hungary, Madagascar, Malaysia, Mexico, Nigeria, Pakistan, and Romania.

The Humphrey Fellowship Program at Vanderbilt has many components and required activities. Fellows will complete and participate a variety of professional development activities and projects during their Fellowship year. 
Some of the activities include:
Designing an e-Portfolio that outlines their goals and objective as well as tracks their reflections and work throughout the fellowship year.
Developing a plan for impact once they return home, an Impact Plan.
Participating in the Humphrey Seminar Series to enhance professional and leadership skills and share their professional expertise.
Auditing Academic Courses at Peabody and throughout Vanderbilt University.
Engaging in Professional Affiliations (similar to a high level internship).
Contributing to the Nashville community through Service.
Taking part in Mutual Exchange activities.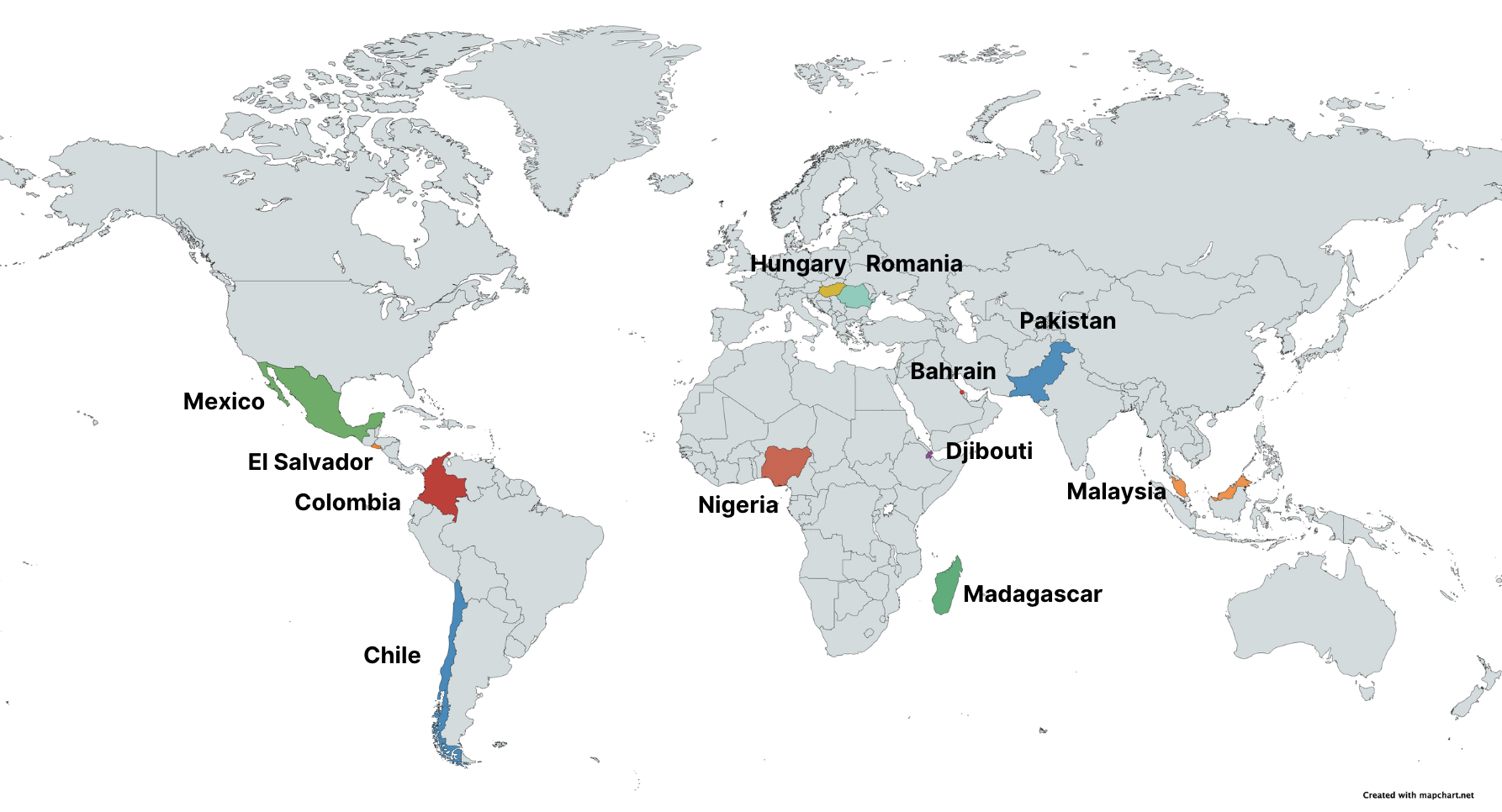 Humphrey Fellowship Team at Vanderbilt
Associate Campus Partnership
The Hubert H. Humphrey Fellowship Program at Vanderbilt aims to facilitate a multi-faceted approach towards professional development, leadership development and mutual exchange. To diversify the professional and cultural collaborations between the Humphrey Fellows and their American counterparts, Vanderbilt has partnered with Volunteer State University and Lipscomb University. Through two Associate Campus Partnerships, Vol State and Lipscomb are able to broaden their international exposure, while exposing the Fellows to various perspectives of higher education in the U.S.
---

Volunteer State Community College is a Public Community College that includes a service area of urban, suburban and rural counties making it rather unique in community colleges. They are a Tennessee Board of Regents (TBR) institution.
Volunteer State is a two-year college offering associate degrees, certificates, continuing education, and service to northern Middle Tennessee. The main campus is located in Gallatin, Tennessee, 30 miles northeast of Nashville, with two additional campus' in Springfield and Livingston, Tennessee. Popularly known as Vol State, the college is home to more than 70 programs in five grand divisions: Humanities, Social Science and Education, Allied Health, Business, and Math and Science.
Vol State is committed to providing quality  educational programs that strengthen community and workforce partnerships, promote diversity and cultural exchange, inspire lifelong learning, and prepare students for successful careers, university transfer, and meaningful civic participation.
---

Lipscomb University is a faith-based, liberal arts college dedicated to challenging students academically, spiritually and as global community citizens. Lipscomb offers 8 bachelor's degrees in 145 areas of undergraduate study, 25 master's degrees, 4 education specialist degrees and 3 doctorate degrees in 58 fields of study. Lipscomb has 10 colleges and 2 schools with different specialties including College of Bible and Ministry, Business, Computing and Technology, Education, Engineering, Entertainment and the Arts, Leadership and Public Service, Liberal Arts and Sciences, Pharmacy and Health Sciences, Theology, and Nursing. Lipscomb's campus is located in Nashville, Tennessee, just a few minutes away from Vanderbilt's Peabody College.
Lipscomb is committed to integrate Christian faith and practice with academic excellence. This mission is carried out not only in the classroom but also by involvement in numerous services to the church and the larger community.
Starting in the fall of 2016, Lipscomb became the second associate campus for the Humphrey Fellowship Program at Vanderbilt. Its involvement complements Volunteer State Community College and provides the fellows a more complete landscape of American higher education.
Funding & Support
The Humphrey Program is a Fulbright exchange program funded by the U.S. Department of State. Co-sponsors include other governmental agencies, multinational organizations, and private donors. The Humphrey Program is administered by the Institute of International Education and is implemented at 13 U.S. host universities including Vanderbilt University.